Since its first international product launch in 2006, NNG has become a leader in the automotive, wireless and personal navigation industries, offering on-board 3D navigation applications that incorporate connected features and a universal online update portal. iGO Navigation Engine is the core technology, comprising of innovative navigation software, fluid UIs and related content and services to device manufacturers, auto makers, network operators, professional transport specialists and individual users globally.
The iGO Navigation engine offers ideal navigation software solutions, content and services to device manufacturers, auto makers, network operators and professional transport specialists around the world. iGO Navigation software is currently installed in more than 20 million devices throughout the world. Based on supplier agreements with 16 Tier 1s delivering to over 30 car brands, NNG intends to ship another 30 million licenses in the coming years. NNG continues to develop global markets for navigation solutions through 8 company branches, including Hungary, Israel, Switzerland, India, Australia, China, and the United States.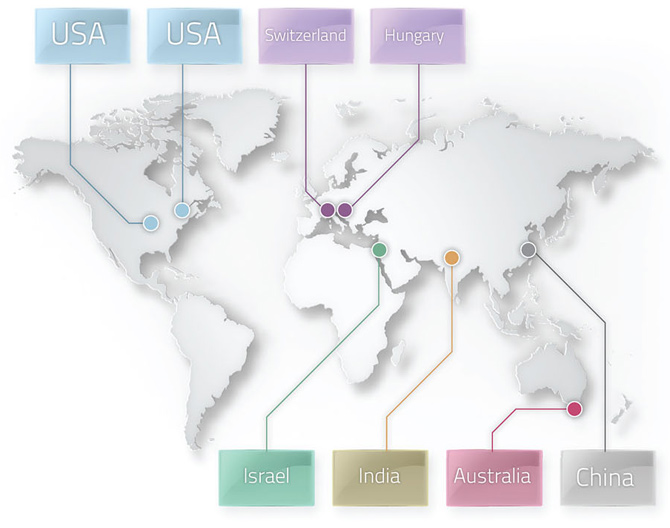 With continuous development and by providing the world with innovation, NNG is rising up quickly. NNG has formed partnerships with over 150 hardware manufacturers worldwide, and provides hardware and automotive manufacturers, network operators and professional suppliers as well as individual users with innovative and reliable navigation solutions. Their network is spread in more than 168 countries and in 50 different languages. Several leading manufacturers, including Becker, Clarion,  Pioneer, Samsung and Vodafone provide the company's softwares through navigation systems produced by them.
NavFusion™
NNG also announced NavFusion™, its latest innovation in navigation, for its automotive OEM and aftermarket partners. Since NNG experienced strong demand for NavFusion in India, the company introduced its new technology locally with its strategic partner, ANS. NavFusion takes the onboard navigation experience to a new level by merging the advantages of the reliable and deeply integrated in-vehicle navigation and the smartphone's personal nature, Internet connection, and flexibility.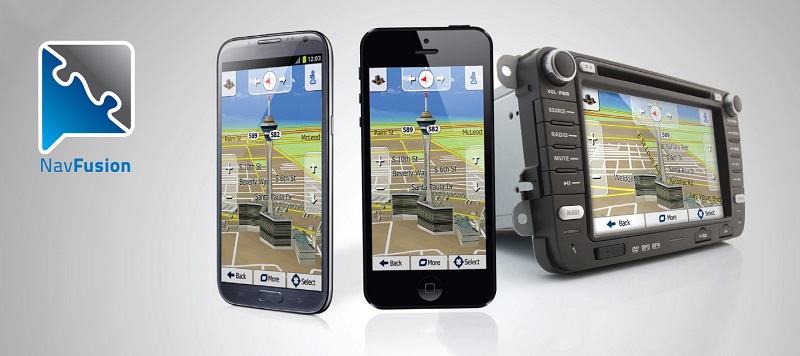 By downloading the free NavFusion application from iTunes App Store or Google Play, and then linking the smartphone to the head-unit, all navigation-related content is synchronized in the background. The process makes map and content updates in the head-unit simple and effort free. Contacts, favorites, navigation history, planned routes, and maps are synced between smartphone and head-unit. The connection between the smartphone and the infotainment system is achieved through future proof, globally standardized protocols such as WiFi, Bluetooth, or USB cable, thus enabling live and connected services such as online local search, weather, traffic and fuel prices – all available through the main interface of the vehicle. As the smartphone is automatically updated via the well-known ecosystems of the iTunes Store or Google Play, updating the maps in the car becomes a background operation when the phone connects to the car, which can be accomplished without user interaction.
Association with Blaupunkt
Jointly announcing several navigation products for the Indian market mid-last year, Ayana Navigation Solutions (ANS) and NNG LLC announced their cooperation with the Indian branch of German car infotainment giant Blaupunkt.
San Diego 530 launched in Jan 2014 by Blaupunkt India comes equipped with a fully-featured and integrated navigation solution by NNG and ANS. This joint navigation solution comes with up-to-date maps of India including almost 1.800.000 km of roads and more than 6.700.000 POIs (Points of Interest). A range of features specifically localized for India, such as the Intelligent Quick Search, Smart History, Speed Limits, and automatic handling of congested routes, make this product a premium navigation offering.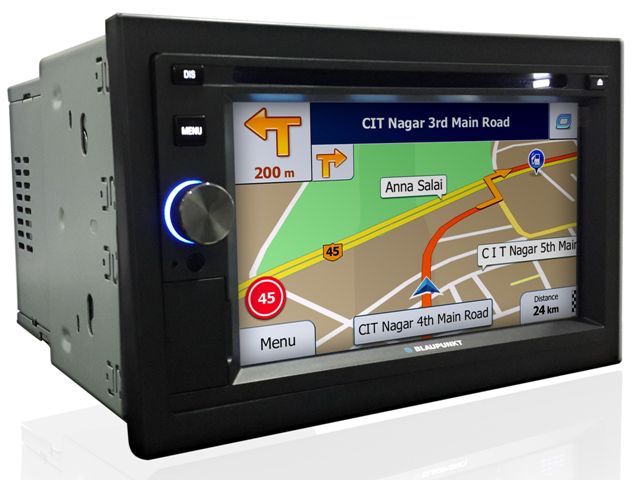 With the help of NNG's map update service, the program can be kept fresh over the long run as well. One free update per year is available to users for two years. Map updates, as well as additional content purchases and service subscriptions can be handled in a simple and user-friendly way through the unique online portal: NaviExtras
Navigation for All
NNG LLC in association with ANS announced scalable navigation solutions for OEMs in India, thus proving that factory-fitted navigation is indeed available for car owners of all categories.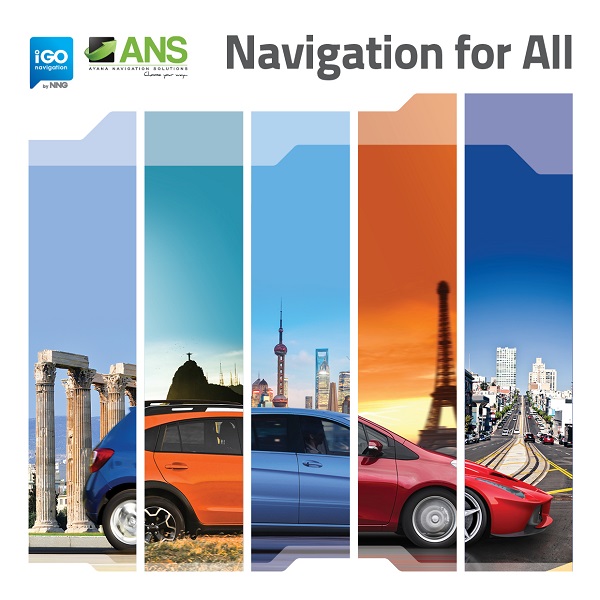 NNG realized that a change in strategy was needed and thus has decided to focus on navigation solutions for the automotive industry not only for high-end cars where buyers are able to pay several thousand dollars for a head-unit with onboard navigation, but NNG has also included affordable cars. The company introduced a revolutionary strategy of low-cost and ultra-low-cost software solutions that would enable carmakers to integrate them into any car model in all segments.
iGO Primo Nextgen
India needed a single technology that raises the navigation software to a new level of usability, easy connectivity and feasibility. NNG realized this gap in the market and to address it, developed their groundbreaking new technology – 'iGOprimonextgen', localizing it to India.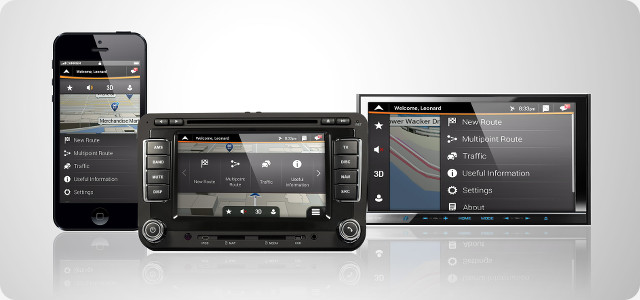 Designed specifically to cater automotive needs, using NNG's nearly 10 years of industry experience and projects for over 30 car manufacturers, iGO primo nextgen features an adaptive HMI allowing easy customization for different hardware, screen size and resolution, while also being platform-independent. Its easy adaptability is what makes it the perfect model for OEM's as it saves time and resources while adjusting the same, thus providing affordable navigation solution to the automotive industry.
In India, NNG and ANS have received a tremendous response from the automotive aftermarket and line-fit space. The 2013 results have shown that NNG owns a 30% market share in the line-fit industry.
"We are looking at around 70 per cent market share from the after-market segment in the next four years,"
said NNG Vice President of Emerging Markets Peter Bolesza.
At present, NNG commands around 55 a per cent market share from this segment in the Indian market, he said, adding that globally it currently stands at 70 per cent.
NNG was also awarded for its outstanding growth, ahead of numerous European and American companies. The International Business Awards, presented by the Stevie Awards®, reflect the effort that the company has made to deliver affordable navigation solutions worldwide. While the growth of the company was noteworthy, the international jury was also impressed by NNG's core navigation technology, company strategy, and overall impact on peoples' lives.