Want to buy a new smartphone? Yes? That's the reason why you are here- iOS vs Android. This is an old debate which still persists. But let me tell you, both Operating Systems holds a major share in the market. Both iOS and Android are popular. If you are confused between Apple's lavish design or Android's hardware, then this is for you.
iOS vs Android
Choose your smartphone carefully because switching from iOS to Android or vice versa can sometimes be tricky. You might have to buy some apps again!
Affordability
iOS
If you are wooed by iPhone, then be ready to spend more. iPhone 8 Plus will cost you around Rs 71,000. But if you can't spend more, then go for an older model like the iPhone 6 which will cost you around Rs 24,000.
Android
If your budget is low, then go for Android smartphones. There is a range of smartphones available for you like Google Pixel, Samsung Galaxy, Sony Xperia and much more. You can also enjoy free apps.
Updates
iOS
When it comes to updates, Apple follows the same timeline for every device. So, if you are planning to buy an iPhone, then you can rest assure with updates. You get new features and apps, and security protocols. The oldest supported devices may not support every single update, but they continue to get more improvements. Though Apple faced some performance issues a few months back, the company is fixed the bug in subsequent releases.
Android
Updates are not very frequent. Companies update their devices according to their priorities. So, if you are planning to buy an Android device, then be ready for the massive delay in updates. Google pixel phones claim to prompt updates for only 2-3 years from the release date.
Security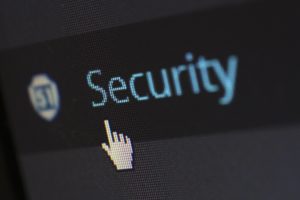 iOS
Apple device is considered to be more secure and encrypted. Your confidential data and fingerprint, and face ID in iPhone X is stored in your smartphone itself and not on the cloud server. So, your personal information is secured. Apple never compromises on its users' privacy. The company even went on war with FBI to make sure your privacy is not compromised.
Android
On another hand, the Android device is flexible. It can be easily rooted and flashed. There are many instances of the Android device getting hacked. Some security experts argue that Google presents a false security choice between privacy and Artificial Intelligence (AI).
Camera
iOS
This is something very hard to decide. Both iOS and Android are doing their best. Initially, the iPhone was well-known for its great picture quality but some android device like Google Pixel 2 is definitely a close competition. But the best thing about the iPhone is that you can capture amazing photos without much tweaking and filtering.
Android
It provides you with great variations but not all android devices have a great camera. The mid-range android smartphones come with an average quality camera. But Google Pixel 2 is one of the smartphones to offer the best camera experience.
Storage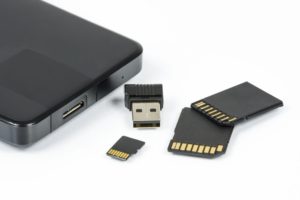 iOS
We don't have an option to expand an internal storage. What you buy is what you have! If you want to expand your storage, you can buy more iCloud space or you can delete some unused applications.
Android
It has a great storage capacity. Android smartphones come with a memory slot, so you can insert a microSD card and expand your storage anytime! So, it's not a pain in android when it comes to internal storage.
So, whatever your choice may be, do some prior research. iOS vs Android is up to you. Analyze your requirements and then take an informed decision.