NNG, the Hungary-based company which offers on-board, 3D navigation applications that incorporate connected features, realized a growth of 25% YoY in their India operations, and forecasts a 40% increase in revenues for India in the current financial year ending December 2015. This is in line with the tremendous expected growth of the automotive sector in India.
What is NNG?
This growth is based on the one engine technology the company applies: with the easy adaptability and flexibility of the software NNG can turn its "Navigation for All" strategy into reality – providing navigation solutions tailored for the individual needs and concepts of the OEMs. It is complete with a number of India-specific features to fully accommodate the local market, including local languages. NNG reports a shift in the Indian market towards OEM-tailored navigation systems: line-fit solutions are on the rise, with demand to level to the global trends in the coming years.
To ensure the highest accuracy and flawless user experience NNG will also be conducting field tests across New Delhi, Mumbai and Bangalore this summer for a project that is expected to hit the market in early 2016.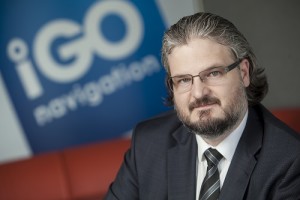 Péter Bolesza, Vice President of Eastern Europe and Emerging Markets at NNG said,
We see tremendous growth potential keeping in mind the expected increase in the number of cars manufactured in India. As it is expected to become one of the top three car manufacturers in the world, we foresee the use and importance of navigation solutions to increase as well as it quickly adapts to the global standards. We are positive and confident in the Indian market and see a bright future ahead for the automotive sector.
NNG's global financial results have also followed an upward trend with a 40% growth YOY in 2014, marking the third consecutive year with such impressive growth. By today, 90% of the company's revenues come from automotive projects.
NNG has been present in India since 2011, with their office located in Gurgaon. The company is the proud holder of the Mobility Excellence Award 2014 for "Best Automotive Navigation Provider", awarded by Mobility India.