Mocept, a Bangalore-based quiz app company that launched an engaging trivia quiz app – 'Freehit Quiz' has expanded its topics from cricket to movies. The new app now comes loaded with more than 3,000 questions varying from Hollywood to Bollywood to Tamil and Telegu cinema.
The app contains generations of Indian and international movie questions from downright easy to extremely difficult. The movies section will be live from today for Android smart phones. An iOS version is expected to hit the App Store in the next few weeks.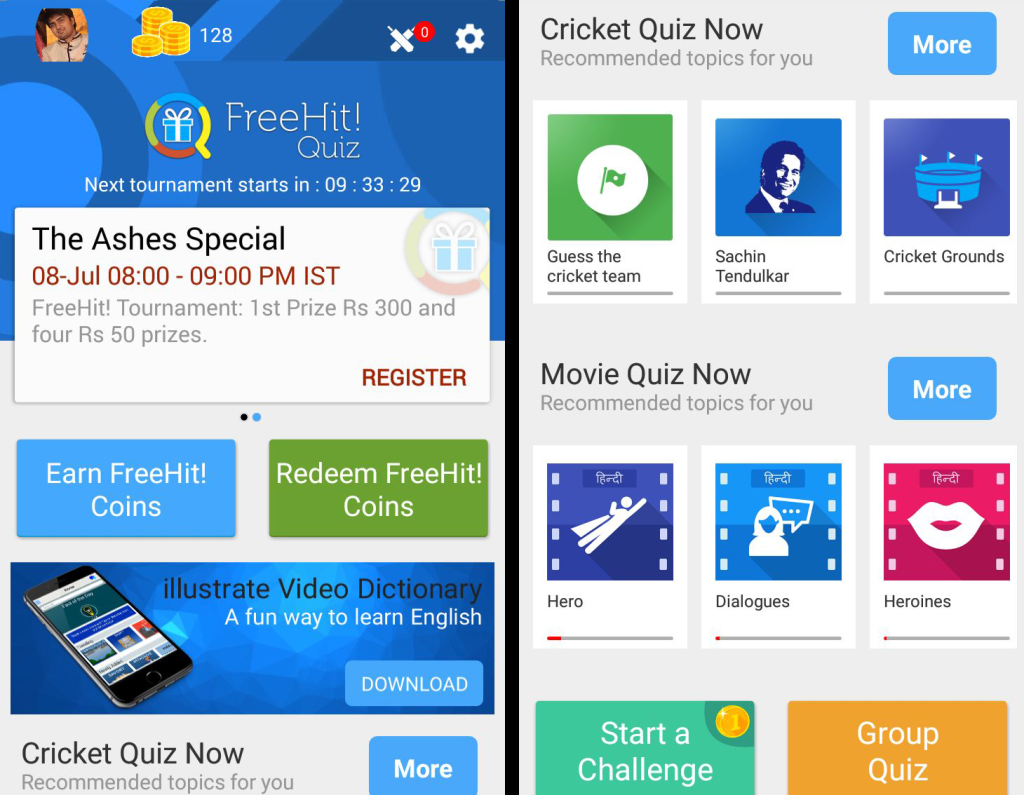 Freehit was launched in February this year with cricket trivia quiz. The cricket section has 20 topics, popular subjects being — World Cup, ODI, T20, Tests, Legends of Cricket, Rules, Cricketing shots, bowling actions, player jerseys, team names and many more.
The app is interactive and convenient, apart from the challenges, this app has different playing modes for both movie and cricket section that depend upon the time factor, quick fire, 5 question quiz matches that enables one to get live scores and updates the level based on performance.
Gomathi Sankar, Founder and CEO, Mocept says,
Our latest offering movies quiz is sure to attract movies fan in large numbers. Freehit has emerged as the largest trivia quiz app on Android with a deep question bank on cricket. We aim to become the most engaging friendly app for movie trivia as well. There will be regular updates for this app which will include adding new features and more language options for the users.

Today, fans are constantly connected with their friends through various social network platforms. What makes this app engaging is that one can challenge and compete against their friends in the Freehit Quiz network real time.
The game hosts daily tournaments which will now be a part of the app for the movie as well as the cricket section, where players can challenge their friends to test their movie or cricket IQ and stand a chance to win e- gift vouchers worth Rs 500.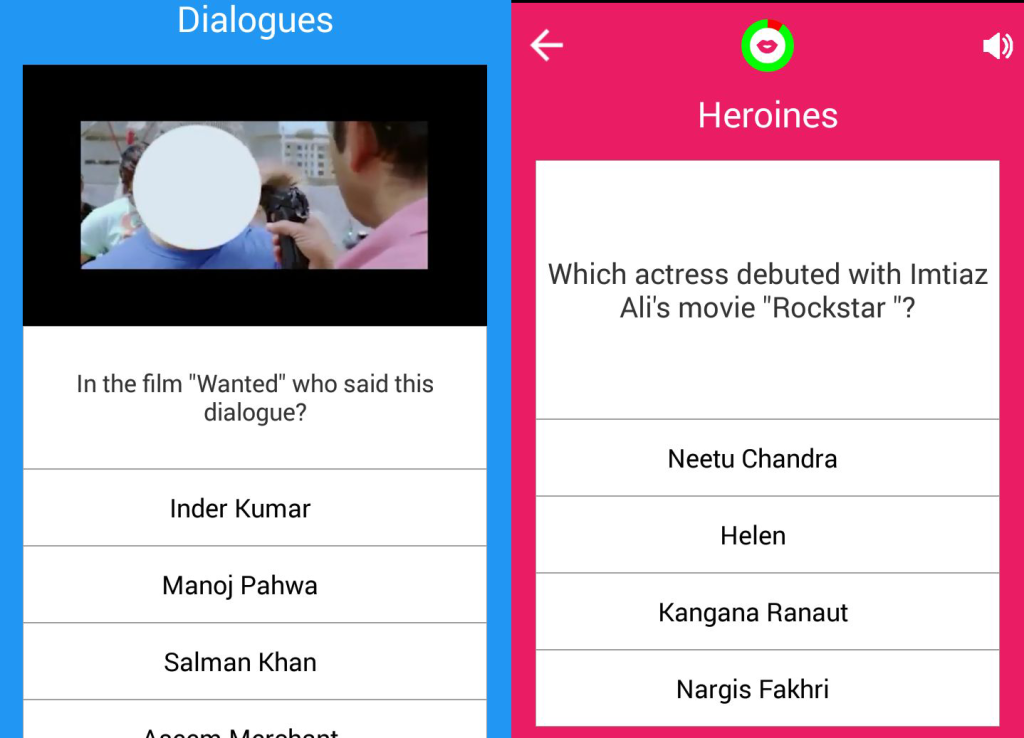 Freehit Quiz will also organize 'Mega Tournaments', where winners will have a chance to win exciting prizes worth Rs 10000 or more.
One can also redeem coins for cash prizes and e-gift vouchers on this quiz app. The average time spent by a user on Freehit has been going up constantly. Currently it is 11 minutes and it is expected to double as more questions and topics get added to the app. Freehit has been downloaded more than a lakh times and has 5.5 million questions answered in a short span of its launch.