Are you searching for a property? Do you own a smartphone? Oh well, of course you do! Download the Commonfloor Property Search application on your app store, and be on your way to find the perfect property you've always coveted.
You might be wondering why you would want to download the app, but after reading this you wouldn't have a shadow of doubt.
Let's carry on, shall we?
Look For Properties Easily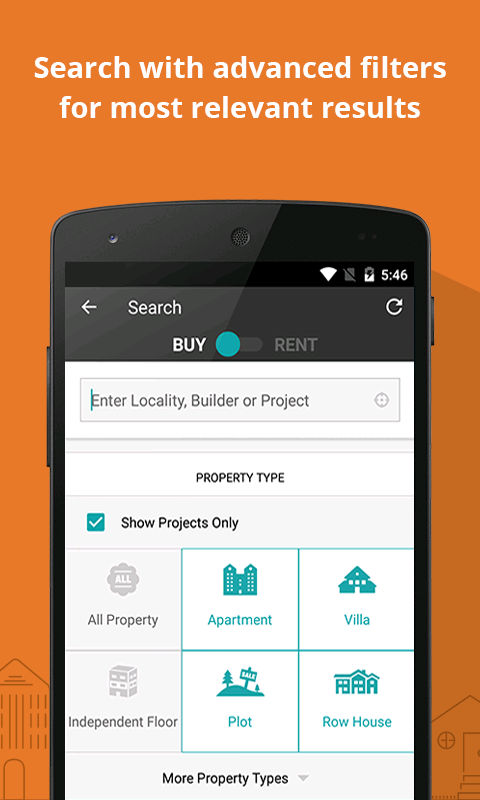 The Commonfloor database has over 5 lakh properties listed across all the major Tier-1 and Tier-2 cities like Mumbai, Chennai, Bangalore, Delhi NCR, Kolkata, Hyderabad, Indore, Pune and more. You can easily assume that if there's any new project in the works around your neighbourhood, the Commonfloor site and the app will already have them listed with all the major details on the project. This makes your search extremely easy because you wouldn't have to go through the conventional channels to find a property you want.
The Live-In Tour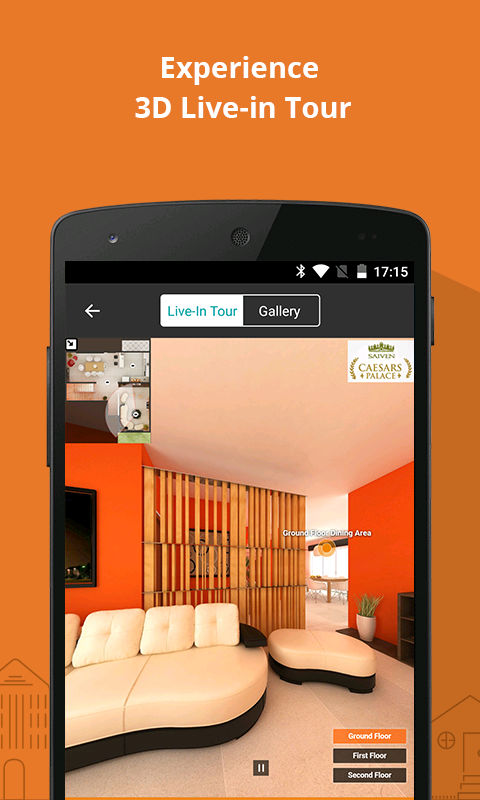 It is understood that people live a busy lifestyle these days — juggling their work and family while also living their lives. And you can't expect them to personally visit all the projects that they come across. But with an industry-first feature like the Live-in Tour, you can have that problem taken care of. What the Live-in tour feature does is give you a clear look of what a property looks like.
Imagine you are looking for an 3 BHK apartments in Delhi which promises a modular kitchen, a neat wooden flooring and lot more. You have no idea how the combination looks like, right? With this feature, you can have a demo of sorts which gives you a 360-degree view of how a property could look like once it is completed.
Commonfloor Retina – Next-Gen Tech
Unless you are a tech geek or work in the technology industry, you wouldn't exactly know what a Virtual Reality (VR) headset is. Commonfloor has developed a new, exciting feature called Retina, which gives you a virtual tour of a property you're willing to buy. How do you get that? You'll have to get the headset from Commonfloor and download the additional content on the playstore for the project you're interested in. You can put the headgear on and enjoy a virtual tour of how a property and its surroundings looks like.
Find Properties That Suit You Best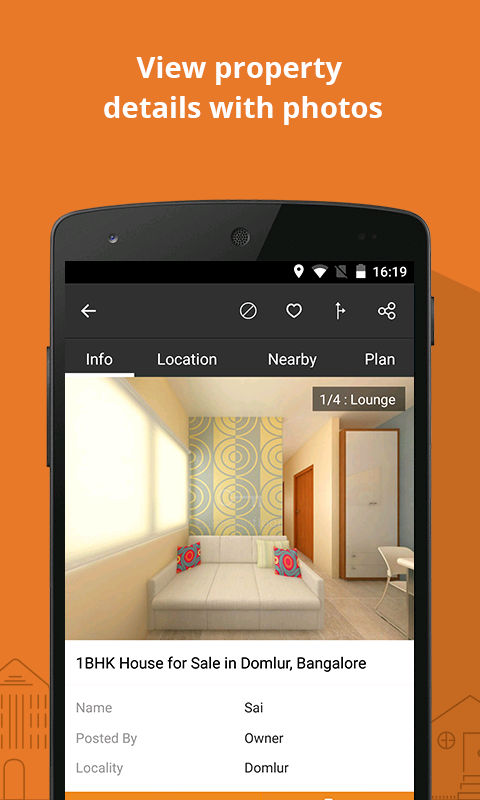 As mentioned earlier, Commonfloor has a vast and ever-growing database of new and upcoming projects. If you know what you're looking for at a particular city and locality, you can use the various drop-down filters and optimise your search to find properties within your specified range.
Take for instance, you want a mid-range apartment in Mumbai, let's take Borivali for example. All you'd have to do is use the filters to check the relevant boxes and find a list of the apartments and properties listed in that particular area.
Details About the Commonfloor Property Search App
The Commonfloor Property Search App has a size of 12 MB approximately and is available in the Apple and Google Play stores for free. For an Android phone, the app requires version 4.0 or higher to run smoothly. Also, the app is highly rated and has over 500,000 to 1,000,000 downloads.
To sum it up, the Commonfloor Property Search App is your perfect companion in your pursuit to find a swanky property. And yes, it saves you a lot of time, money, and effort.