Since 1928, Blaupunkt ("blue point" in German) is recognized as a symbol of German quality and innovation. It is one of the world's leading car infotainment brands and has shaped the in-car entertainment industry for 90 years. From the first car radio in 1932 to the first radio with FM, first digital radio, first radio with video navigation, first RDS radio, first drive-less radio, to more recently the world's first internet radio in 2009, Blaupunkt has kept their innovation going for more such firsts.
Blaupunkt is today, an infotainment partner of choice to the world's leading passenger car OEs including VW, Audi, Bentley, GM, Proton, Hyundai, Kia, Tata, Mahindra as well as a number of commercial vehicle providers including Fuso, Isuzu, Fendt, Lada, Claas CAT etc.
The company's headquarter is in Hildesheim, Germany and is part of Aurelius AG with revenue in excess of one billion euro and operations worldwide. In India, the company is headquartered in Mumbai with distribution across all states and a service footprint of 130 locations.
Launch of San Diego 530 in India
In January 2014, Blaupunkt India launched San Diego 530 a fully integrated multimedia navigation system that provides a diverse range of utility and entertainment possibilities at just Rs 30,990/-. The digital touch screen system combines the fully-featured version of iGO Primo software and TomTom India maps. Equipped with high end features such as a powerful in-built navigation processor, Voice Navigation, Intelligent Quick Search (IQS), smart history tracking, parking guidance and congestion detour handling, the San Diego 530 is the most advanced navigation on the Indian roads.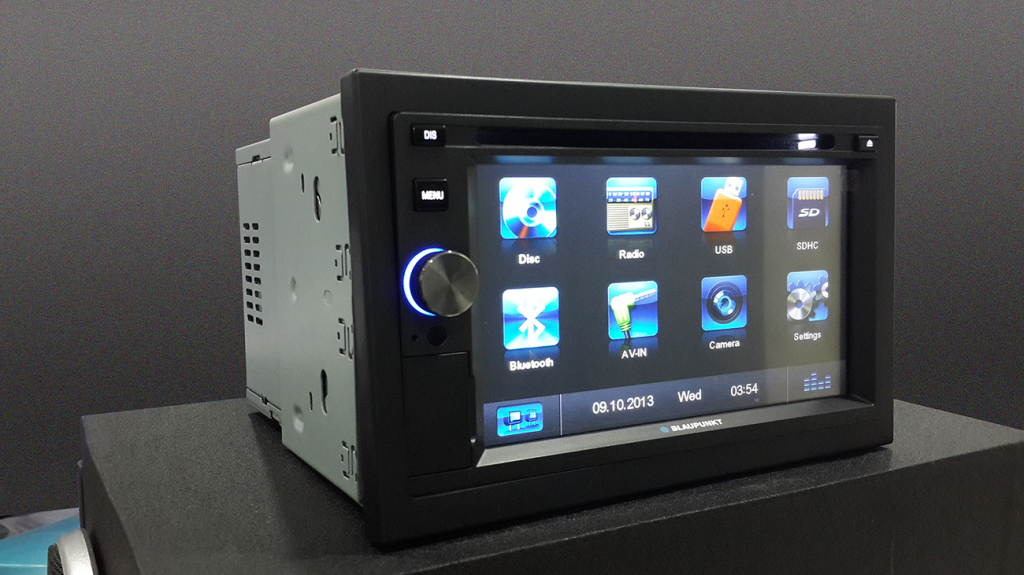 San Diego 530 also includes an inbuilt high end multimedia video playback, powerful 4*45w sound output, unmatched connectivity for all types of portable media and a DSP tuner which provides crystal clear sound and supports weak signal processing and noise suppression, making it ideal for the Indian market.
Partnership with NNG and ANS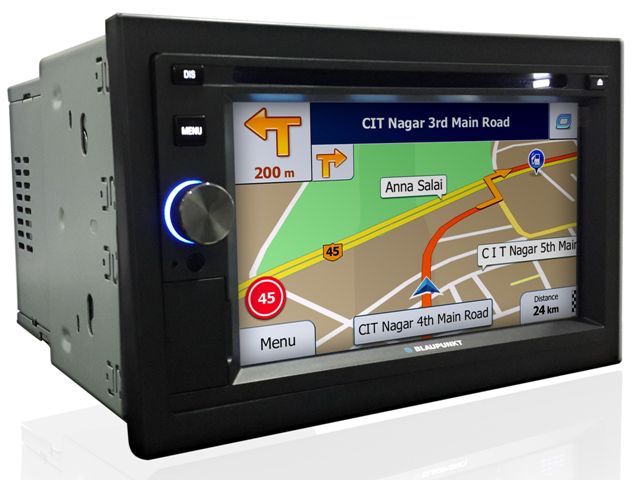 In February 2014, Ayana Navigation Solutions (ANS) and NNG LLC today announced their cooperation with the Indian branch of German car infotainment giant Blaupunkt. Blaupunkt's San Diego 530 comes equipped with a fully-featured and integrated navigation solution by NNG and ANS. This joint navigation solution came with up-to-date maps of India including almost 1.800.000 km of roads and more than 6.700.000 POIs (Points of Interest). A range of features specifically localized for India, such as the Intelligent Quick Search, Smart History, Speed Limits, and automatic handling of congested routes make this product a premium navigation offering.
Las Vegas 530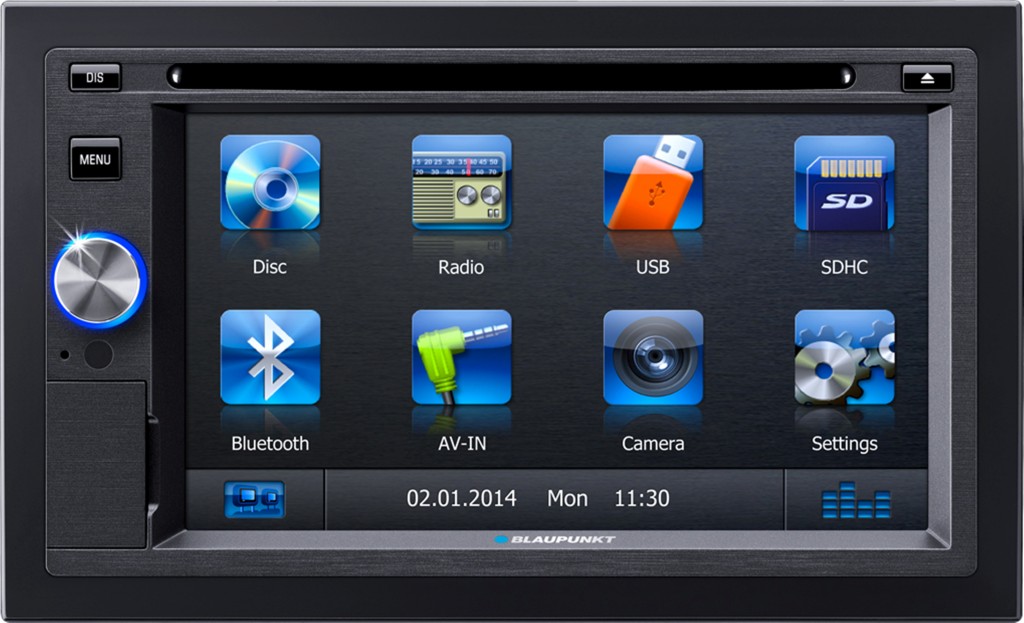 In June 2014, Blaupunkt launched Las Vegas 530 – a double din multimedia system which was priced at Rs 23,990. Las Vegas 530 comes with a 6. 2" digital TFT touch screen display and a built in Bluetooth for hands free calling, phone book download and audio streaming. It supports radio along with data carriers like DVD, VCD, CD, Front USB and a micro SDHC. The 10 band parametric equalizer and 4 channel pre-amplifier ensures crystal clear sound and a high-end listening experience.
First brand shop in India
In July 2014, Blaupunkt launched their first brand shop in India. This was Blaupunkt India's first exclusive brand shop. Located in central Kochi, this store provides a platform for Blaupunkt to display their entire product portfolio as well as part of the companies' retail expansion strategy, to scale up its distribution and reach across India. The shop is owned by the Topmost group, who are also the authorized distributors of Blaupunkt in Kerala.
Revoked warranty on products sold online
Blaupunkt the German car infotainment giant has been synonymous to an unmatched sound experience, which is backed by professional installation. However, this installation was unavailable on online sales compelling the company to revoke warranty on the same since Sept 2014.
The brand didn't want to rule out online sales and would thus be launching a new range of products especially designed for the online channel. This range would be featuring a 'Do it Yourself' installation for the products, thus providing the unmatchable Blaupunkt sound experience. The product range which needs professional installation will therefore not be covered under warranty if purchased online.
Tokyo 110 and Manchester 110 for India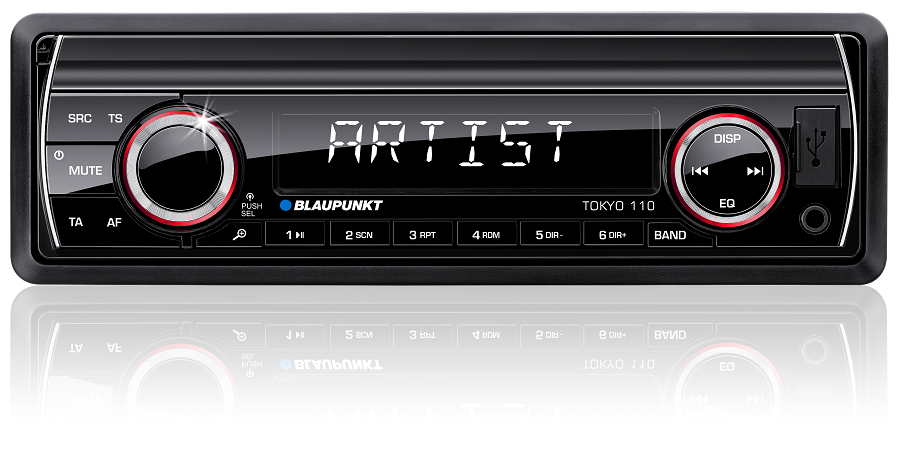 In October 2014, Blaupunkt India launched two new car stereos for the Indian market- Tokyo 110 and Manchester 110. With these models, Blaupunkt provideed an unbeatable value proposition – a reliable car radio with quality tuner performance, clear sound, AM/FM with RDS, great connectivity with external media devices (USB, SD and Aux), all at a very aggressive price point of Rs 4990/- for Tokyo 110 and Rs 5990/- for Manchester 110 (includes CD mechanism). These radios deliver the Blaupunkt promise in terms of quality sound experience, clean lines and styling and great performance, as a result of German engineering and the highest quality standards.
Plans ahead
Blaupunkt has hinted towards car systems running Android OS which might be a hit in the market, though there is no confirm news about the release date. Blaupunkt is also planning on releasing systems with built in speakers, so one wouldn't have to worry about buying a seperate speaker system.