Matching crisp, beautiful visuals with big, powerful sound, Sony brings cinematic content to the small screen with its latest range of BRAVIA 4K completing every home owner's viewing experience. Making its debut from July 2014 onwards, the three new series of 4K TVs will astound with its excellent picture and audio quality, while featuring a bevy of new features will appeal to the discerning consumer.
Offering a brightness range up to twotimes brighter than a conventional LED TV, X-tended Dynamic Range™ technology is a brand new technology which achieves a much higher dynamic range of brightness, with higher peaks and deeper blacks through the use of its unique backlighting algorithm that further enhances picture quality.
Users will also be treated to a wide gamut of colours on screen withSony's proprietary backlit TRILUMINOS™ display that produces a wider palette of colour than any conventional TV, giving the viewers a richer, more authentic and subtle tones. TRILUMINOS™ display also delivers hard-to-produce reds, blues and greens, giving a far more detail and depth to enjoy more vivid and true-to-life colour.
Selected models of this year's line-up will incorporate the new innovative "Wedge" structure – a form factor which was designed to increase stability in an era when screen size continues to increase. By lowering the TV's centre of gravity, Sony was able to achieve a smaller pedestal size than conventional TVs, allowing for a wide variety of installation options, despite a large screen size. The TVs come with a port replicator which allows easy connection with a single cable & thus minimising the cable clutter.
In addition to increasing installation options, the TV's sound quality has further been strengthened. The wedge shape increases capacity and is used to incorporate a large speaker to provide deeper, more powerful sound, unprecedented for a flat-screen TV. As speaker capacity gets larger, the bass becomes richer and distortion is reduced, enhancing customers' TV viewing experience.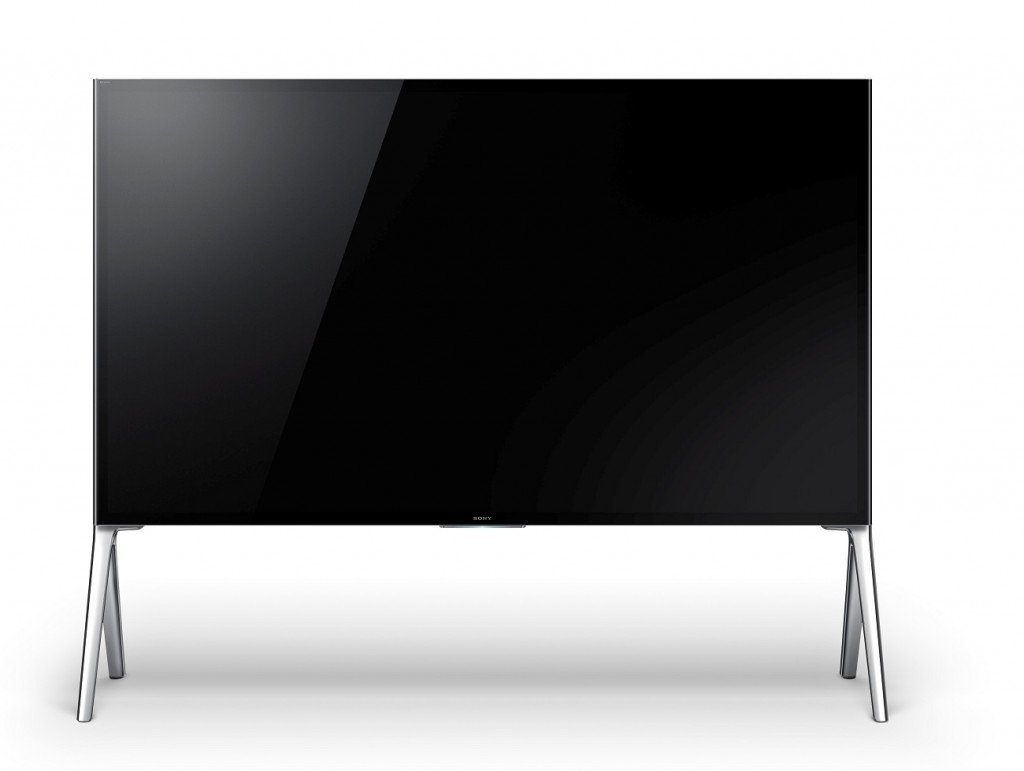 In order to make 4k technology relevant in today's scenario with limited availability of 4K content, the processing engine supports up-scaling of any 2K(FHD/HD) content to 4K picture quality.
All six of the new 4K models offered by Sony will incorporate the powerful picture processing engine, 4K X-Reality™ PRO, which uses a combination of unique up-scaling and super resolution technology from Sony to offer any content in beautiful and stunning 4K resolution. For native 4K contents, 4K X-Reality™ PRO enhances picture quality using its 4K-to-4K pattern database. This improves sharpness and crispness of original 4K images, boosting its contrast and enriching the colours on screen. For HD contents, instead of just increasing pixel count, 4K X-Reality™ PRO uses a content adaptive database for up-scaling. Depending on the contents loaded on the TV, 4K X-Reality™ PRO picks a suitable up-scaling algorithm to make sure every pixel is optimised for a near 4K experience.
In addition, the new TVs will support the latest HDMI standard, HDMI 2.0, which gives them the ability to display 4K/60p content. This is a standard which is ideal for fast moving content such as sports. The TVs are also compatible with MHL 3.0, which supports 4K output from smartphones and tablets. In addition to these features, the new models are equipped with a new decoder which supports HEVC and can playback 4K/60p contents from Internet streaming services & USB playback.
This year's new BRAVIA TVs from Sony will surprise customers with a new user experience. Introducing One-Flick Entertainment, the feature allows viewers to quickly browse content across nearly any source in the home. Viewers can also operate the Bundled One-Flick Remote Control in an intuitive fashion, as they would a touchpad or smartphone. By flicking up and down, viewers easily access content from their local/personal files and online content. One-Flick Entertainment allows users with a quick YouTube access; users can easily browse through the top trending YouTube videos even while watching regular TV channels.
To further enhance the TV viewing experience, Sony has introduced a new feature "Social Viewing" which enables users to Skype chat & follow twitter while watching regular TV content.(With the support of Built in camera) The whole new user experience makes TV viewing extremely social & relevant in today's fast paced scenario. In addition, just touching an NFC-enabled smartphone4 or tablet to the One-Flick Remote Control will allow viewers to display content stored on a mobile device such as photos, websites, music and movies, on the best screen.
The newly launched models will be available in Sony Center and major electronic stores across India.
| | | | |
| --- | --- | --- | --- |
| Model | Size | MRP | Availability |
| KD-85X9500B | 85" | – | End of September, 2014 |
| KD-79X9000B | 79" | Rs. 704,900 | Already available |
| KD-65X9000B | 65" | – | End of September, 2014 |
| KD-55X9000B | 55" | Rs. 314,900 | Already available |
| KD-55X8500B | 55" | Rs. 254,900 | Already available |
| KD-49X8500B | 49" | Rs. 174,900 | Already available |