With around 2.23 billion active users on Facebook, it is one of the most popular social media platforms. But little do we know, social media handles are prone to security risks. I am sure most of you must have some embarrassing photos or videos, personal details, etc on facebook. Maintaining the privacy of your account is very important.
Tips to improve your Facebook Security
Some people use Facebook to connect with the outer world, some use for playing games, other for advertisements. This is why securing your account is essential. So, here is the list for you.
1. Strong Password
This is very common and you might think its lame! But the strong password is the key to strong security. If your password is weak, then hackers can easily guess your credentials. So, make sure you include special characters, numbers, alphabets in your password. And ensure that you do not share your password with others.
2. Third-party Apps
If you are one of those who enjoy playing quiz and tests on Facebook, then this is for you.
Stop using such third-party Applications. If you have ever noticed, these API-using third-party apps want access to some of your personal Facebook details to get the result. Follow the steps: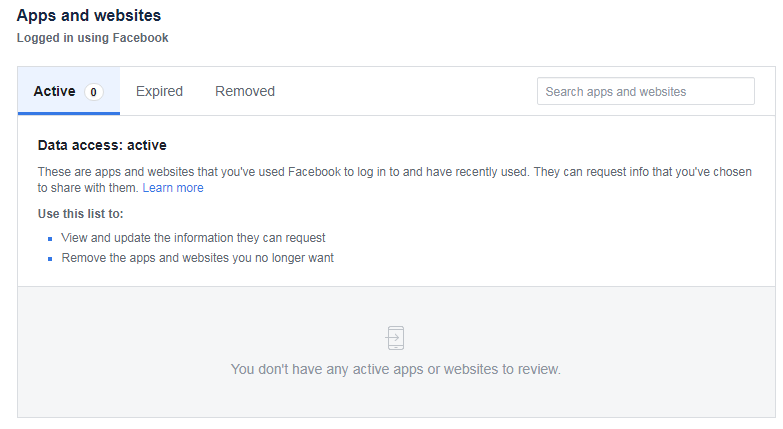 Scroll down to find Applications
Find websites and plugins option on your page
Click edit and turn off all third-party apps.
You can also individually select each app and remove it.
3. Two-Factor Authentication
This adds some extra layer of security to your account. Two-step verification is a security process in which the user undergoes two authentication steps.

Go to account settings
Security and login section
Enable two-factor authentication.
Once set, apart from the password, you will also need a code to log in. You will receive a code on your registered mobile number.
4. Location Service
I know it is very tempting to post about your location details or tag your location on Facebook. But hold on. Knowingly or unknowingly, location services are one of the easiest ways to get to your several other personal information. So, it is better to turn off your location. To turn it off or limit Facebook access to your location details:
Go to Account Settings
Search for Location
Toggle off Facebook's access to it.
5. Profile Accessibility
Not everyone should know where you are, what you do, and other personal details about you. The best way is to create a list of friends you want to prevent from seeing your whole facebook profile. You can add such friend list to a group called Limited Profile or Restricted. Facebook created a restricted suggested list name called "Restricted." You can hide all of your future posts from such friends.
Click on "Friends" from your Profile
You can add those individuals to the restricted list.
Try out these settings and improve your Facebook security. Make sure you avoid strangers and negative people on Facebook.