A lot of websites and applications these days are providing their users with the surrounding facilities such as restaurants, shops, deals depending on the location. Very few such apps stand out of the crowd. One of those is AskMe Android app. The developers of the app – Getit Infoservices Pvt. Ltd. – call the app to be "Bapp of all apps" which means "Daddy of all apps". Let's go through the app to see if it really is "Bapp of all apps" or not.
Features of AskMe:
Search for anything anywhere. The app automatically detects your location and accordingly shows result.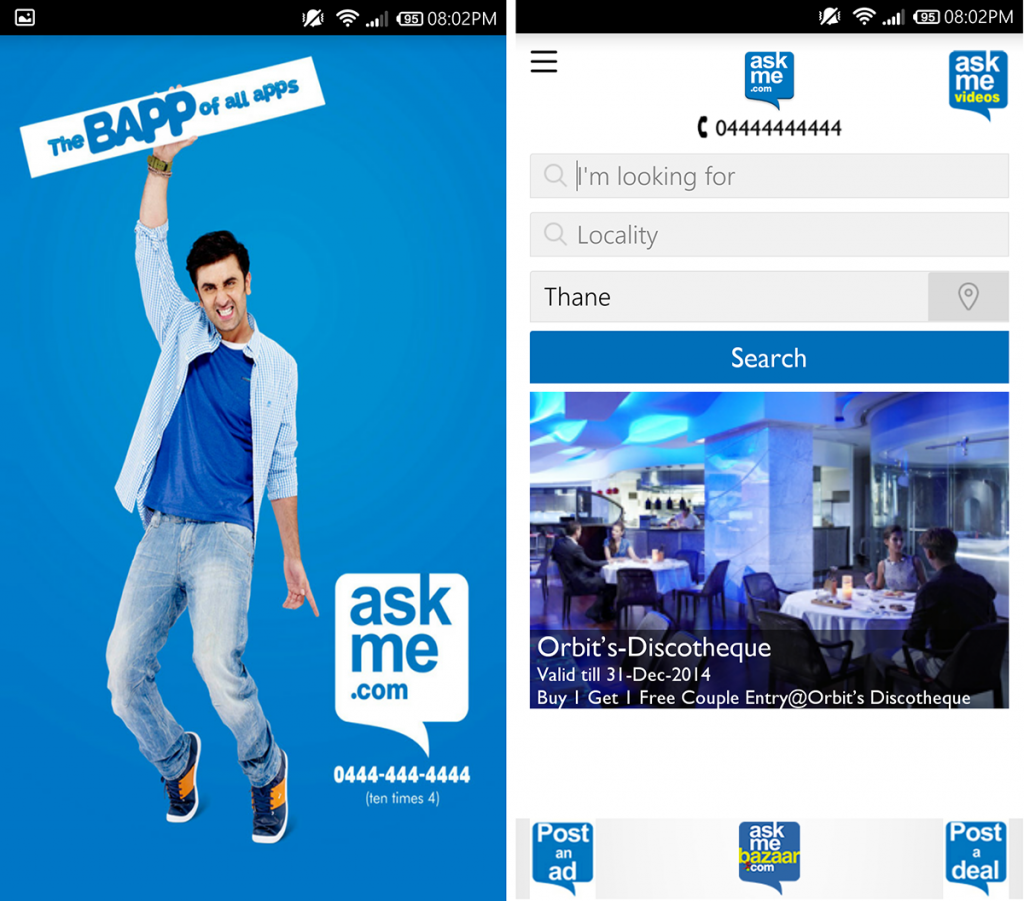 Search for local businesses. Check their reviews.

Add your own reviews/pictures to the businesses.

Classifieds from neighborhood on cars, mobiles and much more.

Post your own ads and/or deals for your business.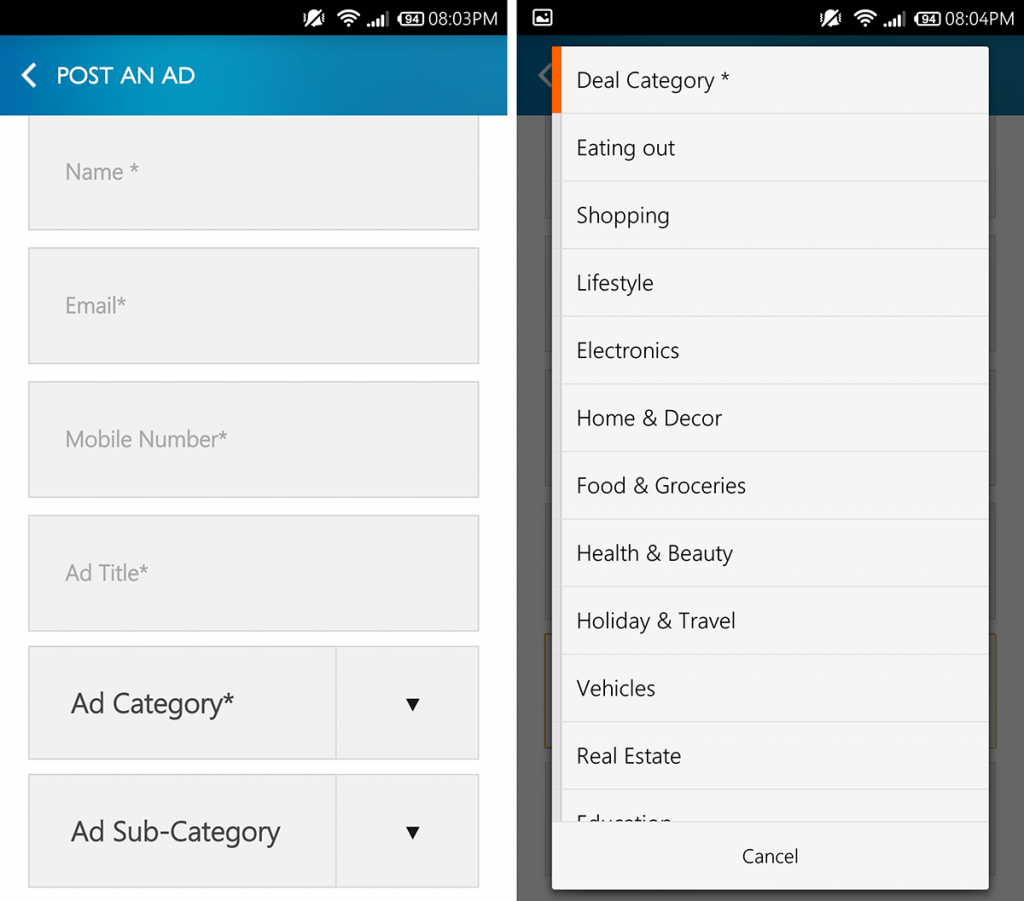 Share deals/businesses via SMS, email, social networks.

Check addresses of businesses along with their phone numbers, call them instantly.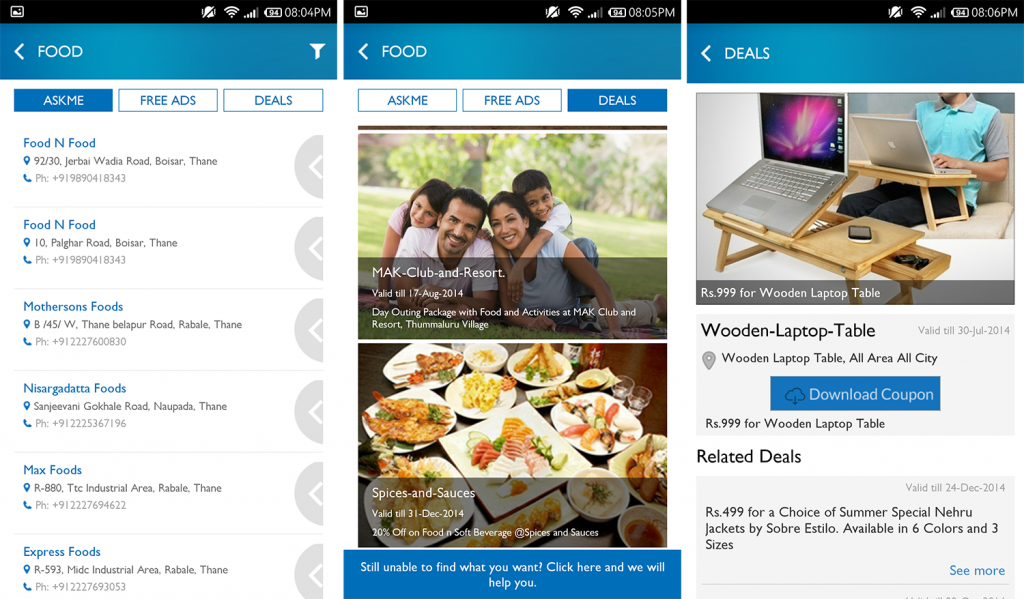 Check AskMeBazzar for deals. Its basically their shopping portal where you can buy things like gadgets, clothes, etc. You can post your deal too.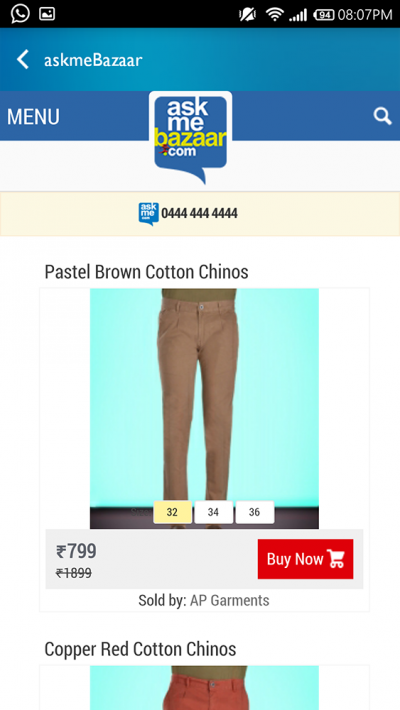 Why AskMe?
Friendly UI. Homescreen has quick search option to search for anything. You can either turn your phone's location on or you can manually select your city and start searching.

Quick actions such as calling a business, checking their opening hours or posting ads/deals.

Filtering your search using options.

If you don't have access to internet, call them on 0444444444.
Verdict
Even though app feels bit slow, it is good in terms of usage and in terms of results. The app is a great "All in 1 app". Users can easily go through the search results and deals and make use of coupons in shopping. The app is surely has got a lot to improve, but considering its just a start, they are doing good. We hope it will be called "The Bapp of all apps" by everyone soon.
Please make sure to download and check the app given in the link below and leave your feedback!