Who doesn't like tax benefits? But the tedious process to reimburse those is not that user friendly. This is the reason many employees simply ignore those tax benefits provided by the company. Zeta Optima is the solution for those employees. Zeta is the latest venture of Directi and they are focusing on making lives of companies and employees easier by bringing digital solutions for tax benefits which are provided by companies for employees.
Zeta Optima runs through a single digital interface, where employees can manage their tax benefits. Companies can work with Optima to increase their employees' take-home salaries by over Rs 80,000 every year, without increasing their cost. Zeta app takes care of the digital payment part and Zeta also provides Zeta SuperCard and NFC-enabled Super tag which makes paying even easier. This SuperCard can also be used for making online purchases. The Zeta payment suite also gives users access to over 11 lakh outlets to spend their tax benefit amounts.
Optima is used by over 70,000 users, across 600 organisations that:
have eliminated paper while managing employee benefits
send grants instantly to employees
outsource claim verifications
customise the programme and set usage rules
generate on-demand digital reports
receive audit-ready statements
The Optima suite of smart benefits includes:
Optima Meal Vouchers
Optima Medical Reimbursements
Optima Fuel & Travel Card
Optima Communications Card
Optima Gadget Card
Optima LTA Card
Optima Gift Card
Optima Books & Periodicals Card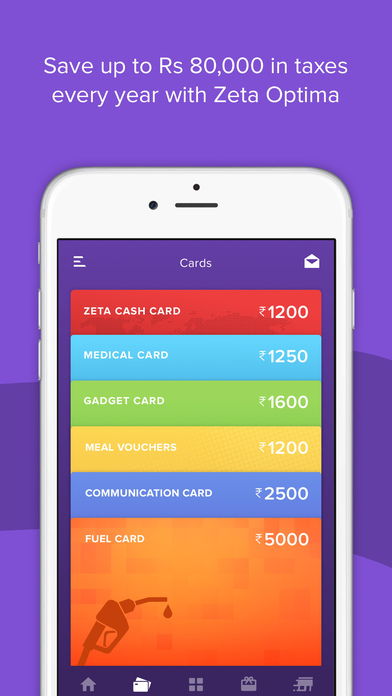 Optima is flexible. Companies can customise how each programme is implemented. This table will give you a break-up of how employees under different tax brackets can save maximum amount of tax: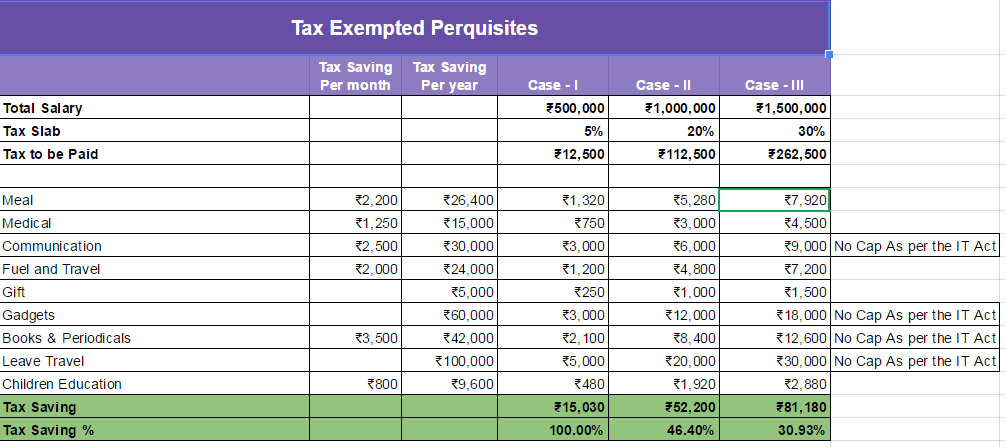 All this comes within the Zeta app, which is by the way very serious about the security of its user. Here are some security features that come with the Zeta app.
SuperPIN – A PIN that regenerates every 2 minutes. So no-one can steal your PIN.
LocationShield – At the time of payment through card, if it is not in the same city as that of the mobile in which SuperPIN is generated, payment won't go through.
Swipe2Pay – Instead of using the traditional way of OTP/PIN while making any online payment, you can just confirm the payment using a swipe on your smartphone.
All these security features make Zeta a super secure wallet. And again, who won't like getting tax benefits while being this easy and secure?!